Facials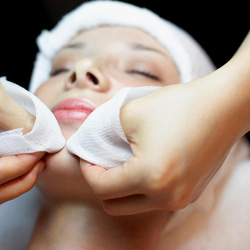 Beautify Signature Facial (75 min) - $62.00
1 hour, 15 minutes of total relaxation that incorporates massage and aromatherapy. Includes Skin analysis, cleansing, fruit enzyme mask, extractions, specialty mask & hydration. All custom blended for your skin
type
.
Acne Facial (75 min) - $65.00
A powerfully deep-cleansing and purifying facial using salicylic acid, enzymes, and an amino mask to pull out the impurities. Steam helps open the pores to remove blackheads and clogging in the T-zone and other areas.
Calming Facial for Rosacea & Sensitive Skin (75 min) - $62.00
Uses very calming ingredients such as colloidal oatmeal to soothe and calm the skin. Helps to bring down redness and irritation due to flare-ups.
Detox Facial (75 min) - $62.00
Skin feeling just plain gross? You may need a detox! Deep cleansing with salicylic acid and an algae mask to get your skin back to feeling glowy and renewed.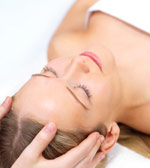 Oxygen Glow Facial (75 min) - $70.00
The perfect treatment for skin that is resistive, sluggish, clogged or prematurely aging. Uses a special layering technique to assist oxygen molecules in carrying active ingredients deep into the skin. Great for Oily, Combination, Sensitive & Dry skin types. Leaves a wonderful glow!
Flaxx-C Anti-Aging & Lifting Facial (75 min) - $70.00
All the benefits of a European custom blended facial with the added power of potent Flaxx-C to lift, tighten, firm and smooth. Wonderful results!
Manual Microdermabrasion Facial (Approx. 90 min) - $75.00
A triple exfoliation process using Microderm Crystals to slough away dead skin and help smooth out fine lines and scarring.
(gentler than a machine)
Express Facial (30 min) - $40.00
Customized cleansing, enzyme mask, hand massage & hydration. Relaxing yet efficient!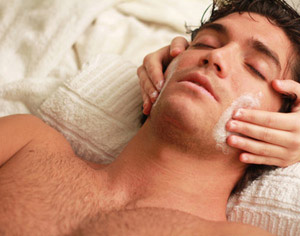 Men's Grooming Facial (60 min) - $62.00
A very deep cleansing, exfoliation, extractions, custom mask and hydration. Uses steamy towels along with a scalp and shoulder massage for complete relaxation.
Teen or "Tween" Facial (Approx. 30 min) - $35.00
Skin Analysis, deep cleansing with steam, gentle exfoliation, and extractions will help keep the T-zone free of impurities along with a lesson on good skin care.
* Add on T-zone Clay Mask - $7.00
Back Facial (60 min) - $65.00
Equivalent of a Deep Cleansing Facial on the back. Great for Oily, Acne Prone, or Dry Skin.
Organic Facial (75 min) - $70.00
A facial that utilizes all natural and organic ingredients from start to finish. Receive a thorough cleansing under steam, a unique exfoliation with natural Chinese herbs, a rejuvenating massage and mask that tightens, firms and retexturizes rough, sagging skin. Purely Organic.
Peels
Lactic Acid Peel Level 1 - $55
Advanced ultimate strength liquid gel exfoliator formulated with 30% organic lactic acid. Exfoliating pumpkin fruit enzymes and pomegranate extract will stimulate the skin for a nice, deep exfoliation. Recommended for aging skin, lines, wrinkles, clogged pores, flakiness, pigmentation, & dull skin (not for sensitive skin). Your skin will feel refreshed and younger looking!
Detox Peel Level 2 $55
Detox Peel Level 3 $55
*Add on to any facial - $30
Peel Package: Buy 5 peels get 1 free - $275
---
Chinese Herbal Foot Treatment (30 min.) - $35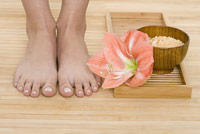 Feet feel rough, cracked and tired? Smooth, soften, relieve tension and revitalize with this microtreatment. Therapeutic exfoliation uses medicinal Chinese herbs to smooth and retexturize your feet. Enjoy warm towels and massage with Bio-rich hydrating cream. Feet will feel softer, smoother and younger
---
Massages
Custom Massage
30 min
$55.00
60 min
$75.00
90 min
$105.00
Swedish Massage
30 min
$50.00
60 min
$70.00
90 min
$100.00
Therapeutic/Deep Tissue Massage
60 min
$80.00
90 min
$110.00
Prenatal Massage
60 min
$80.00
90 min
$110.00
Foot or Neck and Shoulder Massage Only
45 min
$60.00
Couples Massage (*same room)
60 min
$150.00
---
Beautify Spa & Make-Up | Tinley Park, IL
Beautify Spa & Make-Up provides spa services and make up to Tinley Park, Orland Park, Oak Forest, Frankfort, Mokena, Chicago and Oak Lawn, IL as well as the surrounding areas.